RABI 19.3 ROOT VEGETABLE (RADISH) IN GROW BAG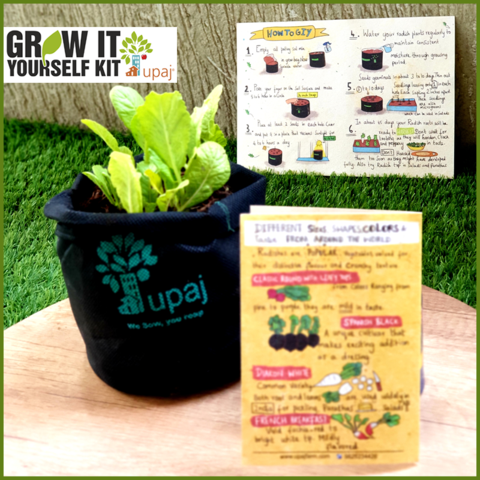 INSTRUCTIONS
Empty all potting soil mix in grow bag. Now sprinkle water.
Poke your finger on the soil surface and make 5 to 6 holes in a circle ( ½ inch deep)
Place at least 2 seeds in each hole. Cover and put it in a place that receives sunlight for 4 to 6 hours a day. Show an illustrate
WATER your radish plants regularly to maintain consistent moisture through the growing period.
Seeds germinate in about 3 to 10 days. Thin out seedlings leaving only 1 in each hole. Each sapling 2 inches apart. These seedlings are also micro-greens which can be used in salads.
In about 45 days, your Radish roots will be ready to HARVEST. Don't wait for too long as they will harden, crack and peppery in taste. Don't HARVEST them too soon as they might not have developed fully. Also, try Radish tops in salads and Parathas.
comments ( 1 )