How to Grow the Best Herbs in Your Kitchen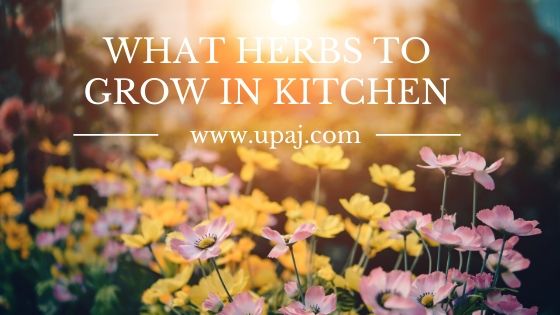 Have you ever wondered what herbs to grow in kitchen? If you have, then you must have considered the ones that you consume. 
Some herbs are common to most of the cuisines. Though there are some that are popular because of their medicinal reasons.
Irrespective of your reasons to grow herbs. It may get confusing to decide on which ones to grow. 
Some of them may not flourish in every region. Nor every herb can grow in every season. 
If you have ever wanted to grow herbs. Then, you will like to read further. 
How to Make a Beautiful Kitchen Herb Garden
Since herbs are not consumed in huge quantities. Hence they do not need a big area. 
In fact, you can grow them even on your window sill. Though the best is to grow them in small individual pots. 
Before you decide on what herbs to grow in kitchen garden. You should have proper resources to provide an appropriate cultivation environment.
The following is the generic list of such products:
If you are an urban farmer growing herbs indoors. Then, you will need an artificial source of light.
Most of the herbs require at least 4-6 hours of sunlight. The absence of light inhibits their growth. To compensate that, grow lights are perfect.
If you get tired of putting out your herbs in the Sun and then bringing them back. Then, also you will need artificial lights. 
They work for other plants and microgreens too.
A growing medium supports the tender roots of the herbs. It provides nutrition, air, and water too.
Soil is the most common growing medium. You can use potting soil that has minerals added to it for fortification.  The other soil-less media are perlite, coco peat, rockwool, and vermiculite.
This goes without mention that you need seeds to grow herbs. If you have ever tried growing herbs with scraps or seeds from the kitchen. Then, you would know that the likelihood of having a thriving kitchen garden is low.
Therefore, you need to start with quality seeds of herbs. You can buy our indoor kitchen herb garden kit to get started.
Garden Herbs List That Are Easy to Grow
1.     Mint
This herb has the most versatile of uses. Thus, it makes sense to grow this one. Furthermore, it grows in abundance. So, you grow it once and can have it for a long time. 
You can add mint leaves to your tea and dips. Plus, you can chew them anytime to get a fresh breath. 
Mint grows well in containers. You can use small planters to have your fresh supply of this herb.
2.     Coriander
Coriander is the staple of Indian cooking. If you are experiencing a hard time getting this one for free from your vegetable vendor. Then, this is the perfect time to grow it indoors.
Adding this herb to curries elevates the flavor and color. Growing this herb means you will always have a supply of it. That means you can also share it with your neighbors.
3.     Thyme
Thyme is common in Italian cooking. You do get the dried version of it in superstores.
But that does not mean that you cannot grow it yourself.
It also has a minty flavor. You can add it to your soups and stews to enhance the flavor.
4.     Rosemary
The fragrance of rosemary allures even the simplest of dishes. This herb has versatile uses. You can use it as a spice. Also, you can use its leaves to make DIY beauty potions. It works wonders on the skin and hair. 
Rosemary tea rinse adds shine to dull hair. You can add this herb to your kitchen garden for a variety of uses.
5.     Sage
If you have ever sauteed sage leaves with butter. Then, you would understand the value of having its fresh supply. 
Apart from imparting its unique flavor. Sage leaves have the reputation of warding off the evil. In popular culture, smudging the sage leaves puts off negative energies.  
Also, its strong smell attracts bees. That is one more reason to include this herb in your mini garden. 
6.     Dill
Dill leaves have a particular aroma. It is popular during winters. 
Apart from making an entire dish out of dill leaves. You can also garnish it on baked potatoes and eggs.
This herb is high on nutrients. So, a must-have in your list of what herbs to grow in kitchen.
7.     Basil
It is common to find holy basil in Indian houses. Though this herb has a lot many variations.
If you cook Italian dishes. Then, it would make sense to grow the Italian basil. After all, pesto tastes better when made from scratch.
8.     Chamomile
If you are fond of artisan teas. Then, nothing could beat the calm of having your homegrown chamomile tea.
If not for the tea, you can grow this herb for its bright flowers. For sure, they will attract bees and birds around you. 
9.     Spearmint
This one is the cousin of mint. It is popular in mouthwashes and chewing gums. 
Though you can brew tea with the leaves too. Spearmint relaxes the body and is helpful for hormonal imbalances.
10.     Stevia
If you are a fan of this popular superfood. Then, you have to grow this herb indoors.
You will fall in love with its harmless sweetness. If you are controlling your calories/ sugar intake. Then, this is the must-have herb in your kitchen garden.
11.     Lemongrass
Once you add this one to your tea. Then, you will find ways to grow it around you.
Lemongrass grows quick. That means you can nail those Thai curries too.
This herb also finds use as a DIY hair conditioner. You can add its dried leaves to your hair oil for its magic to work.
In Conclusion
If surrounding yourself with organic greens makes you happy. Then, herbs serve as a perfect start to start your kitchen garden.
But it could get overwhelming if you are not sure what herbs to grow in kitchen garden.
But you need not worry. This article takes care of your worries.
You can pick up anyone from the list above.
It is difficult to grow herbs from scratch. That is why you can use our herb growing kit. It works well for newbie urban farmers and even the seasoned ones.