Know How to Get Organic Veggies Delivered to Your Home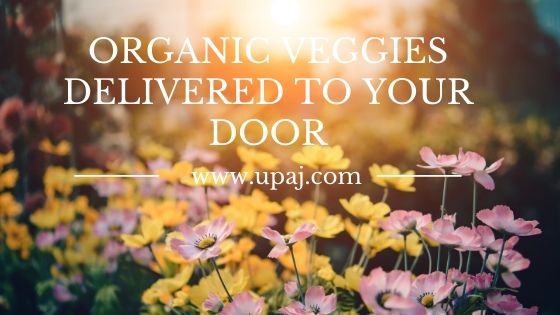 What if you could get fresh produce delivered to your home? In specific, that means organic fruits and vegetables delivered to your home straight from farms? 
If you are in Gujarat, then you are in luck. Upaj farm is offering a box full of fresh vegetables direct to home at an affordable cost.
What is Farm fresh delivery by Upaj?
Since Upaj is an agricultural cooperative that uses organic farming practices. 
It has started a service to get organic veggies delivered to your door.
The concept is to provide toxic chemical-free produce from the farm to households.
It is a subscription box service that has an assorted mix of fresh vegetables and fruits.
The components of the box include fresh seasonal harvests. Thus, there is always a fresh surprise of organic goodness each time.
What Does the Vegetable Box Delivery by Upaj Include?
The box has a mixed pack of seasonal vegetables. A particular box contains these vegetables :
Carrots

Beans

Radish

Kohlrabi

Turnip

Brinjal

Broccoli

Cauliflower

Chilli

Spinach

Methi

Suva

Coriander
Please note the box may contain all or some of these vegetables as per the availability. Also, the box may contain some seasonal fruits too.
Is Organic produce delivery nationwide?
Upaj delivers the veggie box in major cities of Gujarat. That includes Vadodara, Surat, Ahmedabad, and Rajkot.
As of now out of Gujarat delivery is in Mumbai only.
How are the organic veggies delivered to your door?
The organic vegetable box has organic vegetables wrapped in a banana leaf. The box along with the vegetables weighs 3.5 - 4 kg. 
How to Get Organic Veggies Delivered to Your Door?
To get the fresh produce delivery to home you can get in touch with us on 9978430191.
comments ( 4 )